Robert W Traip Academy


Class Of 1978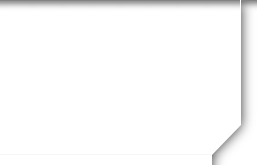 40th Class Reunion Survey!
Greetings RTA Class of "78!
With our 40th year high school reunion fast approaching, it seems like a good time to see what kind of interest there is in having some sort of event. The last "formal" reunion we had was our 30th over at UNH. It was well attended and a lot of fun! Our 35th was a very casual affair held at the Lobster-in-the-Rough in York and was also an "open' event for other surrounding RTA classes to attend. Despite the sweltering heat that night, the turnout was great, the music from the legendary Jen Thayer Band had folks dancing up a storm, and folks who attended still mention it when I bump into them.
I've taken the liberty of creating a short survey which can hopefully be used by the as-yet-to-be formed Reunion Committee. Please take a moment to complete the survey and let us know what you think! As always, we'll be looking for folks to serve on the committee and help organize the festivities! Any ideas you might have for a fun reunion are also greatly appreciated...just shoot me an email!
Hope all is well with everyone....Take Care!
Dave LaPointe
You must be a member to submit this survey. If you are a member please log in first. You can't submit this form until you've logged in.
| | |
| --- | --- |
| 1) | Are you interested in attending the RTA Class of 1978 40th year reunion? |
| | |
| --- | --- |
| 2) | Do you prefer a more formal event (function hall / dinner / dancing) or a casual event (public venue / order your own food / low cost). |
| | |
| --- | --- |
| 3) | What time of year would you most likely be able to attend? |
| | |
| --- | --- |
| 4) | Would you be willing to serve on the Reunion Planning Committee? |
5)
Several members of our Class have reached out and suggested the possibility of a 3-day Caribbean cruise for our reunion. If the price was right, would this be something you'd consider? *Tom Morong has promised to wear a Speedo throughout the trip!



| | |
| --- | --- |
| | Maybe...but without Tom's speedo |